Prestige (Italia) have become world leaders in the manufacture of saddles and riding equipment designed to meet the highest expectations of competitive riders and serious horse trainers - in all facets of equestrian sport.

Prestige enjoys international success because of their commitment to producing top quality equestrian equipment, which combines the traditional Saddle maker's craft, high-tech innovations and the use of quality materials, to deliver optimum performance along with assured comfort for both horse and rider.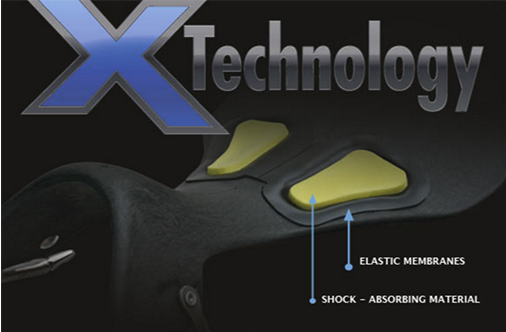 Prestige's X-Technology is a unique system that offers riders an ultra close contact and feel, with no compromise to the comfort and well-being of the horse.

Prestige's R & D experts undertook studies of the human anatomy and carefully considered the comfort and ease of movement of the horse. The result was X-Technology… a system, which achieves maximum closeness to the horse by making minor adjustments to the tree - and not by resorting to an extreme twist, lengthening the tree supports, or by shifting the center of gravity to the rear of the seat – all of which can harm the horse.


X-Technology has enabled Prestige to deliver unparalleled closeness between horse and rider by embedding elastic membranes into the saddle tree. These membranes are filled with a high-tech, shock absorbing material in the seat area which corresponds to the rider's seat bones.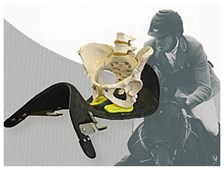 The models now offered by Prestige with the X-Technology are: the stunning new X-Breath Jumping model, the X-Advanced Eventing model, plus the X-Paris, the X-Meredith, the X-Michel Robert Anniversary, the X-Helen Dressage and the D1 X-ZERO Dressage. See X saddles below.