Pegasus Saddle Holder for Car - Save Space!
Be the first one to write a review
Save space and add protection!
The Pegasus saddle holder for the car is the perfect, space-saving solution for transporting and safe-keeping of a saddle.
Equipped with soft padding, covered with leather to protect and eliminate creases or damage to the saddle. Easy installation! With only two screws the saddle holder can be fitted at the headrest in just a few simple steps. The opening angle is adjustable. Don't need the saddle holder? Simply fold down and click into place! It's that simple. You will wonder how you ever went without this!



Size & Fit Guide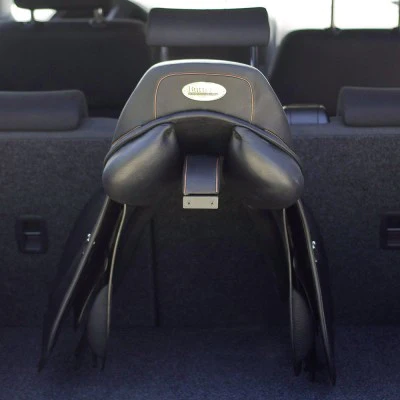 https://youtu.be/FWupfYdH3bo
As Seen In...