Welcome to KiefferUSA.com Call or Email Us for Expert Advice!
1.800.888.USA1 (8721)
info@kiefferusa.com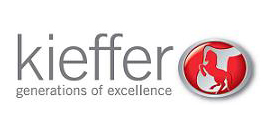 Call us for expert advice and the lowest prices
1.800.888.8721 or 1.203.246.8013
We are saddle and boot fitting specialists and can help you choose the perfect saddle or boots. When you are ready, please contact us at 1-800-888-8721 or info@kiefferusa.com and we can go over the details to get you the right saddle.
As always, you get two years free tree adjustments and our 30 day ride and try policy!!!
Call us at 1-800-888-8721 (USA1) for Expert Advice
Kieffer saddles and tack are made by Kieffer of Germany by Master Craftsman. KiefferUSA.com is an independent company and is not in any way owned, or operated by Kieffer of Germany. KiefferUSA.com serves the riding public of the USA only. KiefferUSA.com is owned by a Master Saddle Designer who himself is an accomplished equestrian with more than 45 years of experience. He is an expert on the unique requirements of the North American rider.
Kieffer Corporate German Site Click Here






This page and all contents © 2009 Kieffer USA Div. FHF LLC 1-800-888-USA1 (8721)
Prices, specifications and availability subject to change without notice.