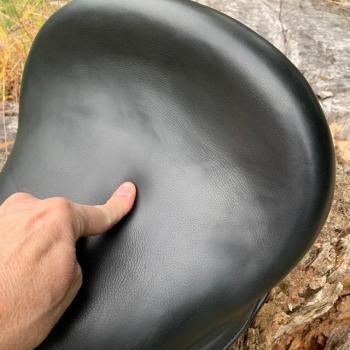 Pegasus Unicorn Victory Saddle
Be the first one to write a review
Now with Pegasus Unicorn Comfort Fit Technology
Victory Saddle Package, in Ultra-Soft Calf, large blocks in front. UltraSoft calfskin Monoflaps for the closest contact.

One Piece Deluxe Style Sandy seat!

Pegasus Unicorn Auto-fit technology.

Great to fit a large saddle on a smaller horse. Short memory foam panels outlast wool or regular foam! Provide more shock absorbency than other materials!

Deep secure seat, two stirrup bars each side allow for the correct leg position.

No extra cost up to size 19.25 inch!

Super extra soft padding in the seat!


Special extra soft memory foam seat protects your back and gives you the softest ride!!
Size & Fit Guide